Our Company
We believe in unity.
Our mission is to advance business productivity by enabling companies to unify their people, systems, and data with elegant technology solutions. We're advocates of the data-centric manifesto based in Auckland, New Zealand.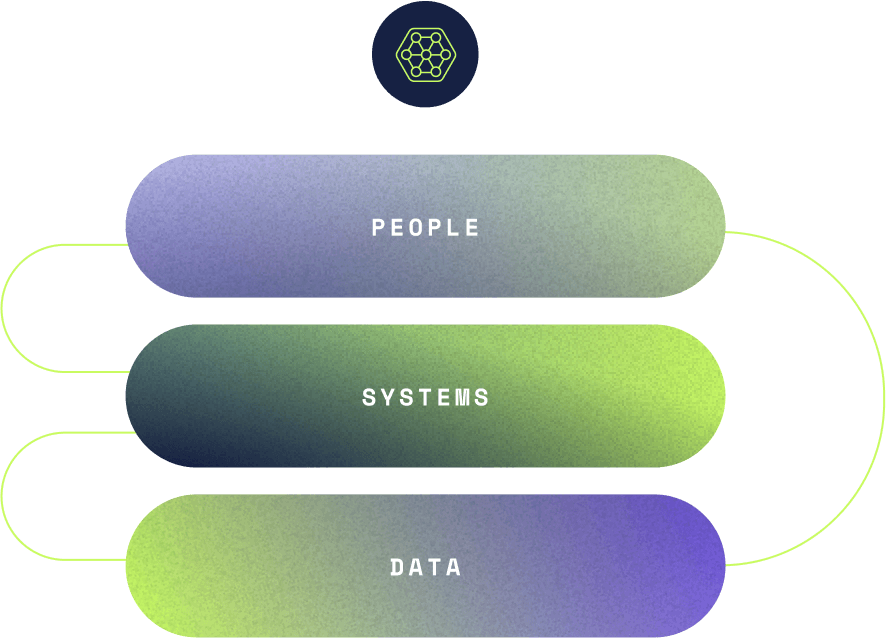 Our story.
We come from a range of different backgrounds but have one thing in common - a deep dissatisfaction with traditional ways of managing information.
We noticed that many organisations never get on top of their data, spending too much time getting hold of it and not enough time using it.
Meanwhile SAAS sprawl is driving ever-greater volumes of data, fragmented across a myriad of different systems.
Solving the problem with an analytics solution is one option, but it ignores a vast range of use cases where immediate access to high quality information is required.
We realised that the only way to truly solve this issue was through data centricity - putting data at the heart of everything. We've been working hard to build a next-generation integration platform that does just that ever since. SyncHive is that platform.

We're always on the lookout for
talented people.
If we don't currently have a role listed that suits your capabilities
but you think you'd be a great fit, send us your CV and let us
know why you'd like to work with us.